OUR PHONE LINES ARE CURRENTLY DOWN.
The phone junction off our property was damaged and repair crews are working on it. If you have a patient portal, please use that to message us. Or you can contact us here under the "start sleeping better today" section. We will then contact you.
Have you tried every diet out there?
Have you lost weight just to regain it all back?
Are you confused about all of the options?
Do you need a plan with proven success?
Achieve your weight loss goals
Learn how food impacts the body
Develop healthy eating habits
learn how to maintain the new you
A Medically Developed Weight Loss and Weight Management Protocol
At Ideal Weight Solutions of Georgetown Sleep Center we have everything you need to lose weight, get healthy and feel better once and for all.
Using the medically developed weight loss and weight management system known as Ideal Protein, you will:
Achieve your weight loss goals
Learn the fundamentals of eating and how food impacts the body
Develop healthy eating habits and better lifestyle living
Learn how to maintain the new you.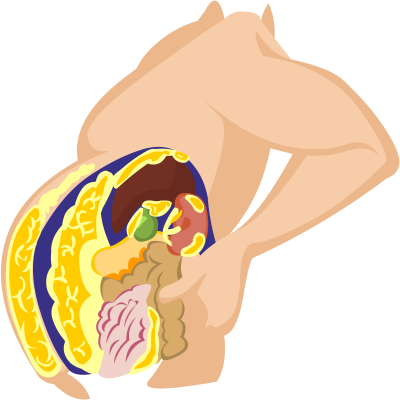 SUBCUTANEOUS FAT vs. VISCERAL FAT
The difference between the fat we carry is a very important piece of your health to understand. Subcutaneous fat is the fat stored directly under our skin. It is typically felt on the arms and the legs.
Visceral fat is the fat we store within the abdominal cavity. It is stored around our vital organs such as the pancreas, liver and intestines. The risks of visceral fat may include:
Type 2 diabetes
Colon Cancer

Heart Disease
Breast cancer
Ideal Protein's plan, as well as our high biological
value proteins, provide a safe and effective way,
with clinically measurable outcomes,
to help attack this problem.
Combining a team of highly trained physicians and coaches, you will have everything you need to lose weight and keep it off. With one-on-one coaching, online tools, ongoing support, and delicious new foods and recipes, you will be more successful than ever before.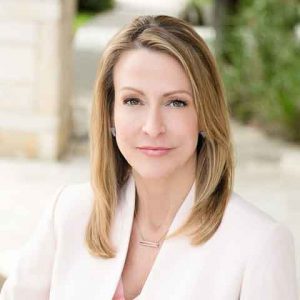 Robin Petersen completed a B.S. in Nutrition & Dietetics from Texas State University. Robin's career in fitness and nutrition began as an ACE-certified personal trainer. Thereafter, she was certified as an Assistant Command Fitness Leader in the U.S. Navy.
Robin has since worked in hospitals, weight-loss clinics and gym settings. She has dedicated over a decade of her life to assist others with weight-loss, disease reversal and prevention, and fitness improvements.
Robin's pastimes include reading the latest research in nutrition science and exploring hill-country hiking and nature trails with her husband David and young son, Noah.
I am absolutely thrilled that I am on this program. It is the beginning to what I plan to make permanent change in my life. I have lost over 30 lbs.* and not a day goes by that someone doesn't say I look great.
I'm 68 years old and was feeling much older than that. After trying to lose weight with exercise only, my doctor at the sleep center suggested I try Ideal Protein. Well, it worked!
I lost 23 pounds of blubber in 9 weeks.*
I have been blessed by Dr. Curlee...and the Ideal Protein protocol for guiding me to change my life.
I have dropped from a size 24 to a size 10!*
Don't wait to become your best self.  While we are social distancing due to COVID-19, we are happy to schedule a telehealth consult to help you stay on top of your goals. Call us or complete this form today!
3121 Northwest Blvd.
Georgetown, TX 78628
*The results are those of the individual that is identified. Typical results vary up to 6 and 8 pounds lost during the first two weeks and up to 2 pounds per week thereafter when the Ideal Protein® Weight Loss Method is followed properly. You should consult your physician or other health care professional before starting this or any other diet program to determine if it is right for your needs.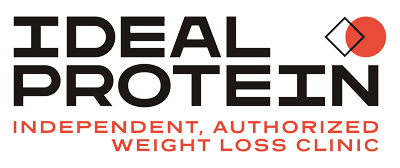 DISLAIMER:
Ideal Weight Solutions of Georgetown Sleep Center is an independently owned and operated clinic/center authorized to promote and sell Ideal Protein® products and the Ideal Protein ® Weight Loss Method. Consult www.idealprotein.com for more information about the Ideal Protein ® Weight Loss Method and Ideal Protein ® products and services. Any express or implied statement herein that is not made by Ideal Protein itself or is otherwise inconsistent with or different from the express or implied statements contained in www.idealprotein.com materials, including regarding any benefit, performance or specific weight loss expected or achieved with the use of the Ideal Protein ® Weight Loss Method or Ideal Protein ® products or services is made solely by Ideal Weight Solutions of Georgetown Sleep Center, and Ideal Protein specifically disclaims any and all such statements that are not explicitly or implicitly made in, or that are otherwise inconsistent with statements in www.idealprotein.com materials, and Ideal Protein explicitly disclaims any and all responsibility relating thereto.